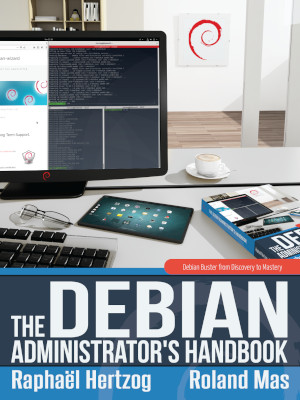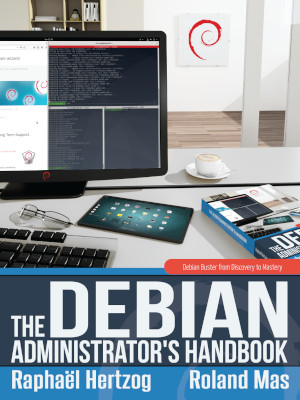 Written by two Debian developers — Raphaël Hertzog and Roland Mas — the Debian Administrator's Handbook started as a translation of their French best-seller known as Cahier de l'admin Debian (published by Eyrolles). It's a fantastic resource for all users of a Debian-based distribution. Accessible to all, this book teaches the essentials to anyone who wants to become an effective and independent Debian GNU/Linux administrator.
Living up to their free software ideals, the book is freely available (that is under the terms of a license compatible with the Debian Free Software Guidelines of course).
We hope that you will enjoy the book (like others did):
Get the book (as paperback or as ebook).
Download the sources and contribute.
Subscribe to
Raphaël Hertzog's newsletter
and you'll be informed of any important change concerning this project.
Alternatively, you can also subscribe to the RSS feed of the associated blog.