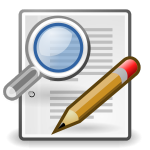 Much later than what I hoped for, we have completed the update of our book for Debian 8 "Jessie". We are currently proofreading all the chapters and you are invited to help us in this process.
To this end, the book is now available online:
Among all the usual updates there are some noteworthy changes:
If you find mistakes or typos, feel free to report them in the comments or by sending us an email. Even better if you can double check the git repository first to ensure that we did not fix them yet.
You get extra bonus points if you review a whole chapter and send us a patch ready to apply on our git tree. 🙂
We hope to publish the final version of the book by the end of the month.