(Norwegian Bokmål translation at the end)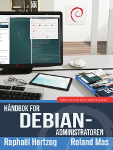 I'm pleased to announce that the Norwegian translation team lead by Petter Reinholdtsen completed the translation of the Debian Administrator's Handbook (Jessie version). They even did everything required to publish a paperback version of the book.
Now have a look at the book and download your copy.
We all hope you will enjoy the book, and spread the word about this new translation. The translators did a tremendous job, they deserve a bit of publicity.
BTW, there's a 25% discount for the launch of this new paperback, it's only valid until August 8th so hurry up!
Skaff deg bokmålsutgaven av Håndbok for Debian-administratoren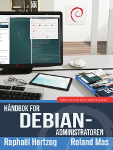 Jeg er glad for å kunne annonsere at bokmålsoversetterne, ledet av Petter Reinholdtsen, har fullført oversettelsen av Håndbok for Debian-administratoren (Jessie-utgaven). De har til og med gjort alt som kreves for å gi ut en paperback-utgave av boken.
Nå kan du ta en titt på boken og laste ned ditt eksemplar.
Vi håper alle at du vil ha glede av denne boken, og spre ordet om denne nye oversettelsen. Oversetterne har fullført en stor jobb, og fortjener at arbeidet blir kjent.
Forresten, det er 25% rabatt i forbindelse med lanseringen av denne paperback-utgaven. Rabatten er tilgjengelig frem til 8. august, så skynd deg!