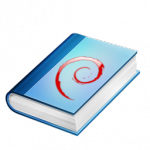 The campaign for the liberation of the Debian Administrator's Handbook has been going for more than a month. 450 persons already support the project because they know the French Book or because they trust us to do a good work.
Now you no longer need to trust us, you can judge by yourself by reading one complete chapter titled "Maintenance and Updates: The APT Tools".
With its 26 pages of knowledge on the APT family of tools, you should be able to make up your mind on the quality of the content. You can decide whether it's really worth the few euros requested to liberate it!


Click here to get your free sample chapter
If you're eager to discover what else you can learn in the book, check out the full table of contents.
Then click here to head over to the crowdfunding page and make sure to order your copy of the book and to contribute to its liberation. Thank you!