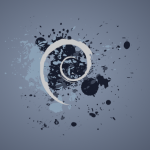 I know that we're late, but better late than never… we're in the process of updating the book for Debian 7 Wheezy.
You can follow our progress in the TODO file in the Git repository.
Nothing is final yet, but if you're interested, you can read and review the chapters that have already been updated:
If you find inaccuracies, typos, or spelling mistakes, please let us know. You can use the comments on this article or a direct email to the authors.
Update of 2013-07-31: Added the 6th and 15th chapter to the list.
Update of 2013-10-14: Added the 8th chapter to the list.